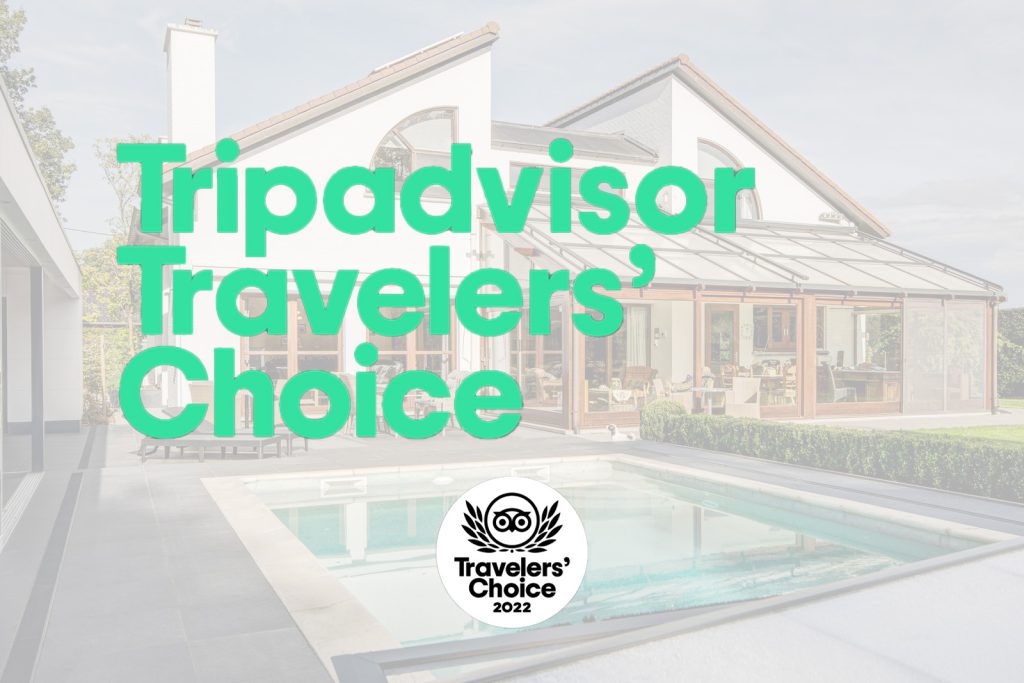 B&B Alury wins the Travelers' Choice award 2022!
B&B Alury offers you the best and our visitors appreciate this as well.
We were lucky enough to receive the Travelers' Choice award 2022 from Tripadvisor.
And you don't get this award just like that …
This means that our B&B belongs to the 10% best rated accommodations in the world. What an honour!
Curious what everyone has to say about a stay at B&B Alury?
Read all the insider opinions on the website of Tripadvisor!
Looking for a B&B where you can be 100% sure of going home satisfied?