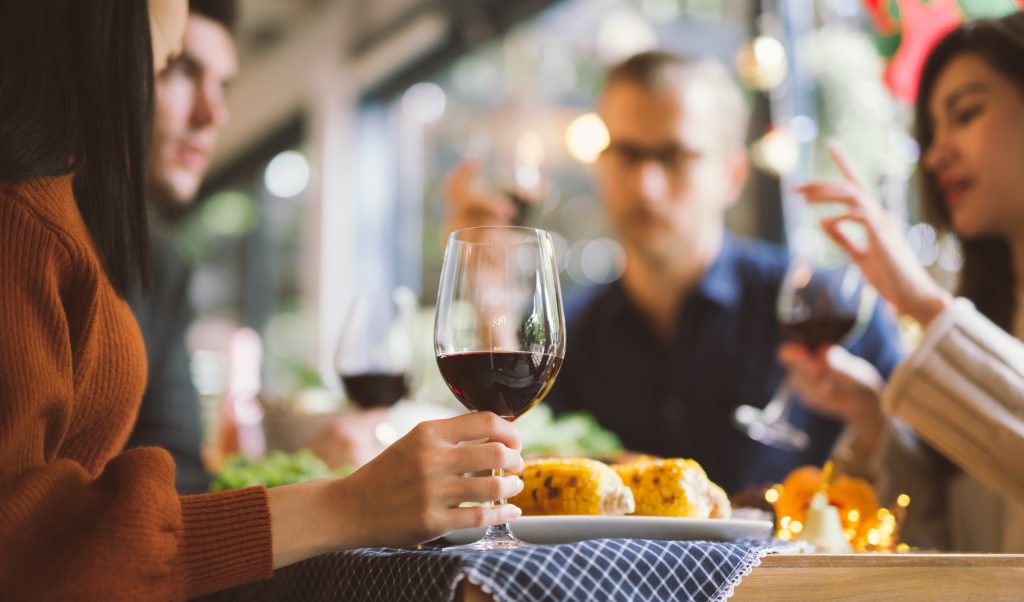 13x fine dining near B&B Alury
At B&B Alury, you can enjoy a delicious breakfast every morning.
But you can also eat delicious food in the area of B&B Alury.
We gathered a lot of nice places for you for a delicious lunch or a cosy dinner.
1. Savarin – Heusden-Zolder
A fifteen minute walk from the B&B you will find brasserie Savarin. Here you eat typical Flemish food at reasonable prices.
They also present a simple but tasty weekly menu.
https://www.brasseriesavarin.be

2. La Passione
Also at this restaurant you can go for a delicious dinner after a walk of only 15 minutes.
They serve some luxurious menus from 2 to 7 courses.
3. Het Bolderke
Brasserie Het Bolderke is located at domain Bovy at 1,5 km from B&B Alury.
They offer a very extensive menu with different starters, croques, salads, pastas, meat dishes, fish dishes … and there is alsoplenty of choice for children.
4. Prêt à Gouter
At Prêt à Gouter Bistro, you can dine in style and enjoy delicacies such as oysters, as well as classics such as filet pur, steak tartare and vol-au-vent.

5. Spork
The Spork Foodcafé is located near the motorway at exit circuit Zolder, 4 km from our B&B.
This well-known Limburg restaurant serves French-Belgian cuisine. From fresh mussels and homemade shrimp croquettes to a Burgundian filet pur and authentic spaghetti bolognese.
6. De Koriander
Located about 8 km from B&B Alury, this brasserie presents Belgian cuisine in an original and contemporary way.
You can choose from different meat and fish dishes, pastas, salads, but also tapas and veggie are on the menu.
https://www.korianderzolder.be
7. Portofino
A 10-minute drive away you will find brasserie Portofino. Besides several meat and fish dishes à la carte, they also offer original menus of 3,4 or 5 courses.
https://www.brasserieportofino.be

8. La Salute
Looking for an authentic Italian restaurant? Then you've come to the right place at Ristorante La Salute.
You can get there by car in just over 10 minutes.
9. De Tafelaer
The Tafelaer offers a lunch menu and a tasting menu. Of course you can also eat à la carte where dishes from the 'Josper' (a charcoal oven) are their specialty.
When the weather is nice, you can enjoy the terrace on the courtyard of our farm. This restaurant is located 5 km from B&B Alury.
10. The Square
In the center of Kermt, you'll find The Square. This brasserie has an extensive menu. You can go there for a small, quick bite (sandwiches, omelets, pastas …).
But it's also the place to be if you want to dine extensively. You arrive at the Square after a drive of 5 km.

11. De Stroobander
This restaurant also offers plenty of choice. From a simple soup or croque monsieur to delicious ribs, salads, pastas …
De Stroobander is located in Tuilt on the St Jozefsplein with a playground! A nice place to go with the kids.
De Stroobander is located near The Square and De Tafelaer and is also 5 km away.
12. Sans Gene
Sans Gene is located in a small farmhouse in Zonhoven. Their limited menu guarantees daily fresh products.
Besides their website, be sure to check out their Facebook page. Here you can find the suggestions. Seeing all those goodies already makes your mouth water.
13. Mondo Cucina
To conclude, another delicious Italian restaurant in Zonhoven.
Here you can find artisanal pizzas, homemade pastas, seasonal fish and carefully selected meats.
Be sure to check out their website because they put together a new delicious menu every week.
Want to come and enjoy all those delicacies carefree?